What is AdSense and what are some of the AdSense Alternatives? AdSense is an ad serving program run by Google. Website owners can enroll in this program to enable text, image and, more recently, video advertisements on their sites. These ads are administered by Google and generate revenue on either a per-click or per-thousand-impressions basis. Not many publisher programs exist that can compete with the mighty Google Adsense. As a professional web publisher operating across numerous websites during the years, I have tested a large list of publisher programs. Some best, in terms of revenue are listed down below. I have been paid by all of them at least once, they are reliable. Depending on your website, these can bring you more than adsense. If you are a website publisher be sure to sign up for them, if you haven't already done so!
TEXT LINK ADS
Text Link Ads is a company with two sides – the advertiser program and the publisher program. As an advertiser, you buy static text link ads on the site of your choice, and pay a set monthly fee. As a publisher, you allow Text Link Ads to sell a set number of links on your site, and you receive 50% of the cost of each purchased link. TLA keeps the other 50%. The price charged per link varies based on how many pages you show the links on, the size / popularity of your site, and where the links appear on your site. Above the fold links tend to garner more attention, and more money, when compared to below the fold links.
LINKWORTH
Linkworth is a competitor of Text Link Ads. They basically operate the same way, there are some advantages and some disadvantages. Your website is accepted more easily into Linkworth which is a big advantage, however Text Link Ads seem to have a better team to sell your space and buy links for the advertisers. Unlike Text Link Ads 50/50 commission spread, Linkworth offers 70/30. Linkworth also has many other options to sell your space, not just links, but their program is a little bit more sophisticated and it can take you some time to figure it all out. I would however recommend Linkworth instead of text-link-ads because of their rather ridiculous customer support.
WIDGETBUCKS
WidgetBucks is a shopping widget that you can place on your website or blog. You earn money every time someone clicks on it.You can choose a lot of different size and colors for your ads and make it more suitable for your site. When you sign up for WidgetBucks, your account will be credited with free $25. Withdrawal limit is set to $50. So that means when you make another $25, you will be able to withdraw your first payment.
How do they pay?
They pay-per-click (PPC), just like Google Adsense! They are claiming an amazing $3-$6 CPM on widgets, about three times that of traditional ad networks. You can also earn money by referring people to WidgetBucks. Affiliates can earn a 10 percent referral fee based on the commissions earned by the people they refer for the full 12 months after the new member joins. Both check and Paypal are supported withdrawal options.
Here is what one of the widget ads look like:
BIDVERTISER
If for some reason you can not use Google Adsense, there are still some options for you if you want to use publisher programs that look very similar to Adsense. Bidvertiser is a contextual advertising service that allows you to display your advertisement only on relevant web pages and pay per click search engines. Main advantage over AdSense is its lower payout. Big publishers wouldn't care about this but for many small blogs that are still waiting to hit that magic $100 Google payout level, getting pay at a lower level is quite attractive.
Monetize your Website or Blog with BidVertiser
ADBRITE
Adbrite Provides Text, Image, intext, popup, popunder, full page ads. Their model is CPC and CPM. Pays through Check and Wire Transfer. It needs to be mentioned that non-english sites are difficult to benefit from it, but it is so with almost every company. Adbrite, bidvertiser and adtoll are the best CPC adsense alternatives, however depending on what your website is about one can be superior to another. The best is to try them all out and see which pays most for you.
SHOPPINGADS
ShoppingAds is one big eBay affiliate. What ShoppingAds does is put all their publishers into one big "collective" to go after the higher revenue share. Publishers can leverage ShoppingAds' creative delivery of eBay's auctions and ShoppingAds' ability to achieve the higher performance incentive tiers with the aggregate volume of traffic to make more money than they could with their own eBay affiliate relationship. Right now, affiliates will get 100% of any money they make from the system. As the collective moves up the eBay revenue share tiers, ShoppingAds will start to take a cut of revenues. The goal is for you to make more with ShoppingAds than directly with eBay's affiliate program, which will be the case as the network increases its volume. A very good Adsense alternative!
REVIEW ME
ReviewMe allows you to generate great revenue reviewing products that you enjoy and find interesting! You write an article about a website, product, basically anything that can be reviewed. Advertisers buy sponsored reviews on your blog. Review prices are based on your blog's Alexa, Technorati and estimated RSS numbers. Publishers can set their own pricing if they don't like the price ReviewMe set. Reviews can be positive or negative. The only requirement is the post must be at least 200 words long. A MUST HAVE for webmasters!
ADTOLL
ADTOOL is a company that pays on a CPC basis. Their user interface is beatuiful, navigating through the user panel is easy and pleasant. They offer payments via Cheque, Paypal, ePassporte and Wire/Bank Transfer. You can also use your revenue as an advertiser to advertise your website further! This is an excellent integration missing in adsense-adwords. Besides AdTool's website professional look and feel, they also are a creative and innovative company.
Peel Away Ad is a new technology by AdToll that shows a peel on the top right hand side of a web site and when the mouse moves over it the peel opens smoothly to reveal the advert within. This new ad format makes use of the lesser used, yet highly visible top corners of web sites, and is very non intrusive to the site visitor. Since it uses a small amount of space, it is efficient use of web site real estate. And a new advertising format always draws curious clicks for visitors.

Start Earning With Adtoll Now!
KONTERA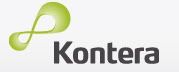 Kontera creates links within the body of your text, adding double underlining to key words which trigger pop-up ad 'bubbles' that users can click through to. While some will find this annoying or obtrusive, others may welcome its integration with their blog content.
SUMMARY
There are hundreds of more publisher programs, but most of them are not worth visiting. Those above are all you need! This page gets updated frequently with latest information so be sure to visit it once in a while to see if there is a new kid in the town of adsense alternatives.